Car insurance in Canada
Looking for car insurance in Canada? You're in the right place!
Get great deals on auto insurance and a simplified online experience with belairdirect.
Car insurance doesn't have to be complicated
We offer customized insurance plans to drivers from Alberta, Ontario, Quebec, and all the way to New Brunswick, Nova Scotia, and P.E.I. Enjoy great rates and smart digital features that make buying car insurance online easier than ever. Whenever you need help with a claim, we'll be there to support you, 24/7. Whether you drive an SUV, minivan, truck or sedan, you can find great deals and the coverage you need with belairdirect.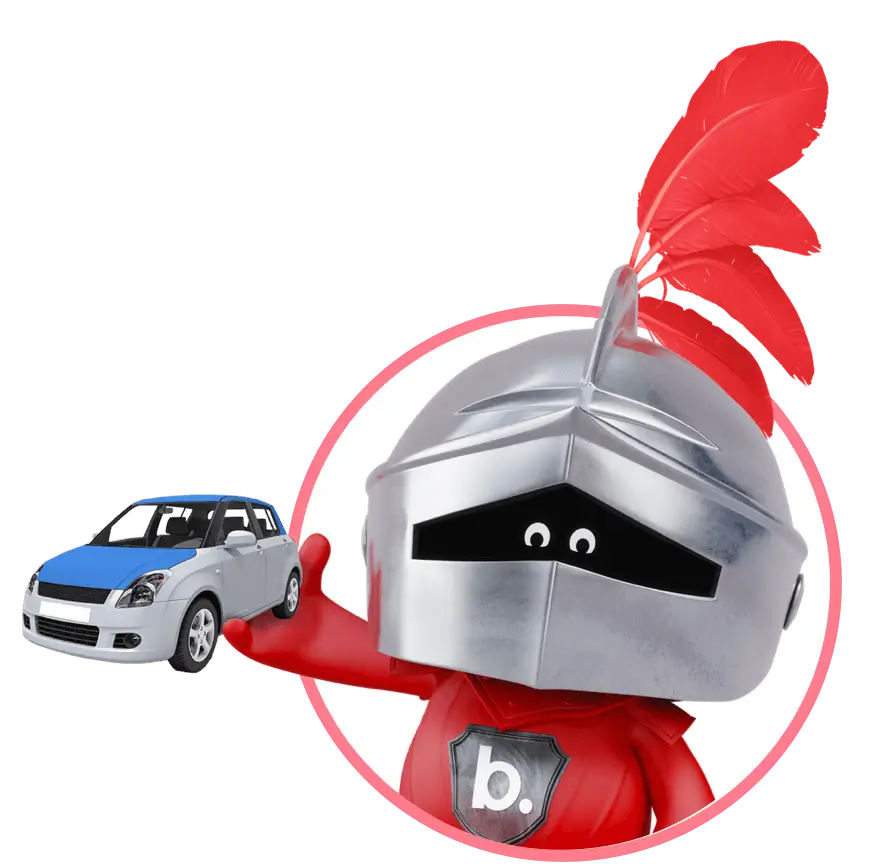 What are the types of car insurance coverage in Canada?
Every province in Canada has different requirements for car mandatory insurance coverage. For example, in Quebec the only mandatory coverage is Civil Liability Coverage. In Ontario and Alberta, all drivers are required by law to have Liability Coverage, Accident Benefits Coverage, Uninsured Motorist Coverage and Direct Compensation Property Damage. Looking to level up? You can also choose from our wide range of standard and optional insurance options based on your car, lifestyle and budget.
Mandatory car insurance coverage in Canada
Your province has mandatory car insurance coverage that is required by law for all drivers.
Standard car insurance coverage in Canada
Get additional protection for damage to your vehicle with these standard auto insurance coverage options.
Optional car insurance coverage in Canada
Extend your auto insurance to match your driving style and your car with these optional add-ons.
How to choose the right auto insurance coverage for you?
All the different auto insurance coverage options can seem overwhelming! The following questions can help you choose the right car insurance coverage for you:
Is your car used or new?
The type of insurance you need for a brand-new car might be different compared with a used car. For example, if you have an old car, you might not want to pay for collision and upset coverage if the car's value is low —especially with the deductible you would have to pay. Or, if you just got a new car, you might want to get replacement cost protection coverage so that you can be assured you'll get a brand-new car with similar specifications if your car is stolen or damaged beyond repair.
What kind of risks are you likely to encounter?
Consider your lifestyle and driving habits to evaluate the kind of risks you want coverage for. Do you live in an area with a busy night life? You might sleep better at night knowing your car is protected for broken glass and vandalism as well as theft. Or, if you do a lot of highway driving, you might want to have roadside assistance coverage.
What's your lifestyle like?
Think about your lifestyle and what you would need in case of an accident or other insurance claim. For example, would it be a big inconvenience if your car was stuck at the mechanic being repaired after an accident? Then you probably want to get reimbursement for a rental car after an accident. Do you like to rent cars when on holiday? Then you probably need rental car coverage. Would having to pay a deductible after a big accident cause you a lot of stress? Then you might want to get coverage with no out-of-pocket deductible after a hit and run or if your car is a total loss.
Get a quick car insurance quote and buy online
Buying auto insurance online has never been easier with belairdirect!
1

Get a quick quote Get a car insurance quote online in just a few minutes. You don't even have to talk on the phone!

2

Buy the coverage you need Customize your car insurance coverage to fit your needs and your budget, and then buy online instantly.

3

Manage your car insurance online Manage your car insurance and submit claims online or on the belairdirect app, 24/7.
How to get cheaper car insurance in Canada
Insurance companies use a whole range of factors to calculate your premium. Here's what you can do to get cheaper car insurance!
Get smart digital perks with the belairdirect car insurance app
With the belairdirect app, you get so much more from your car insurance. Manage your insurance anytime and access proof of insurance on the go. Get a personalized premium based on your driving habits with automerit, as well as smart digital features that help keep you safe on the road.
Severe weather alerts
Crash Assist
Pink Slip
Car Care
Learn more about the belairdirect mobile app
Frequently asked questions (FAQs) about car insurance in Canada